Lessons learnt from quality reviews in home care
Discover the secrets to avoiding not-mets that nobody's talking about!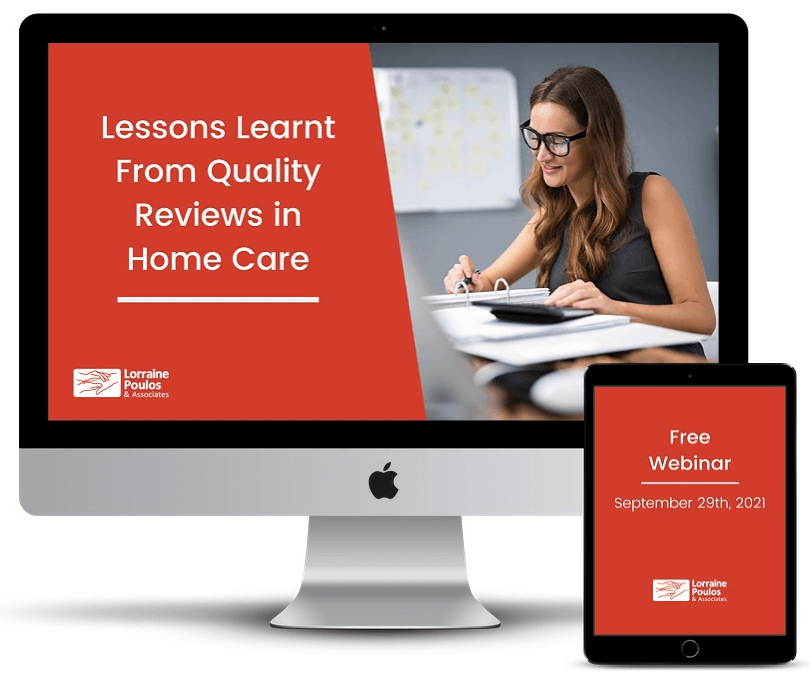 With more than 2 decades of experience assisting providers, we've learnt a thing or two when it comes to Quality Reviews in Home Care.
Instead of keeping this information to ourselves, we want you to have full compliance with your next quality review!
Meet Your Expert Presenter
Lorraine Poulos is an experienced health executive having worked in health and aged care for over 35 years. Her company has successfully assisted thousands of providers with quality audits, clinical care, funding applications, organisational reviews, strategic planning and governance.
What People Have Said About Our
Previous Webinars
"Lorraine Poulos is such a great asset to the home care aged care industry. Even though we have been in business for 22 years, every training we attend we learn something that made investing our time and money worth while.
A connection with Lorraine is a real asset."
Kate Lambert
Director - Daughterly Care Community Services Limited
"Any training event by Lorraine Poulos and Associates is not to be missed. The shared knowledge the team have is a great support to those working in the field and is really a confidence builder in our practice as case managers."
Alan Jones
Care manager - Sunbury Community Health Centre
© 2021 Lorraine Poulos & Associates. All rights reserved